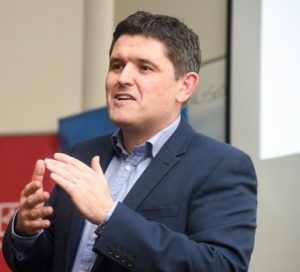 John McGrath has over two decades of experience teaching, coaching and consulting project teams. His track record includes over 250 global companies, government agencies, state enterprises, Engineers Ireland, the United Nations, the London and Rio Paralympics and the World Bank.
John has a particular interest in developing PPM competency within organisations and gaining true visibility of the project/program pipeline. A process that he commonly refers to as searching for a Single Version of the Truth.
John is a project management lecturer at DIT and teaches project management to MBA and PhD level. John is also an adjunct professor at Trinity College Dublin, Smurfit Business School, UCD Engineering School and Brunel University.